Welcome to the officlal Pozer website
Pozer was a new wave/power pop band from Farnham, Surrey, UK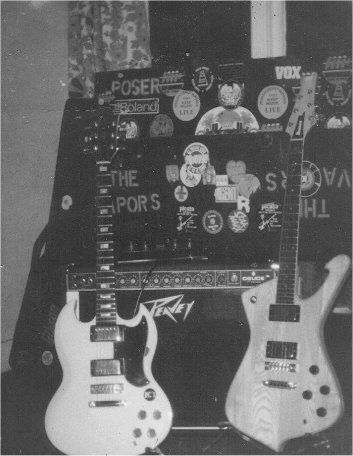 Pozer was a new wave and power pop band formed in 1979 by guitarist Rob Kemp. Rob had previously been in The Vapors, who are best known for their hit Turning Japanese.

He met and recruited songwriter and guitarist Ian Goral, drummer Bruce Richins and bassist Dave Galbraith and the first incarnation of Pozer was formed.
Read more

....

POZER WERE:

ROB KEMP - BRUCE RICHINS - IAN GORAL - MARK LANDINI

PAUL SHELDRICK - BERNIE GRIFFITHS - DAVE GILBRAITH



If you can contribute to this website, please contact the band.